Used Minivans for Sale Ohio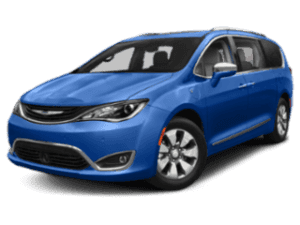 We have several used minivans for sale near you, including the Chrysler Pacifica. The Chrysler Pacifica is one of the most popular minivans on the road today, and for a good reason! The Chrysler Pacifica is well-known for its impressive cargo and passenger capacity, as well as it's fantastic standard features. The Pacifica is an all-around minivan with several clever features and a thoroughly thought-out design. The convenience Stow' n' Go seating allows you to quickly fold away the second row and is appreciated by many customers. When the seating is up, the compartments fold in to double as storage space. This convenient feature provides a fantastic example of the innovative technology and design choices that have gone into this incredibly popular minivan. If you're looking for family Transportation, the Chrysler Pacifica will certainly be one of your top options. This is only the start of what we have to offer at our dealership, and we have to tell you about our other used SUVs and used minivans for sale. If you are interested in test-driving the Chrysler Pacifica, you can schedule an appointment anytime online. You can test drive any of our used minivans for sale near you that you would like, so stop on by sometime.
If you need a hand with financing your nice minivan, you are in luck! Our dealership has all the tools, resources, staff, and programs that you've been looking for. It can be quick and easy to purchase any one of our used minivans for sale and take advantage of our finance department. Our finance department can reach out to multiple lenders simultaneously to help find you something that works on your schedule and with your preferences. We want to do everything that we can to make sure you drive off of our lot in a vehicle that you love, so reach out to our financing today! You can reach out to them anytime over the phone, through our website, or in-person at our dealership. Our team is dedicated to making sure our customers leave satisfied, so be sure to take advantage of this considerable asset.
We have several used minivans for sale in every dealership, but that's just the start of what we can offer. We also have a remarkable service center and fantastic financing options for our customers to take advantage of it. You can learn more about our offer, programs, specials, and vehicles anytime at our dealership. If you would like to learn more about our used minivans for sale near you, we highly recommend you reach out to our team or check out our website. You can learn more about the different features, models, trim levels, offers, and specials that our dealership can provide. If you would like to visit us sometime, you can find us at 2100 S Baney Rd, Ashland, OH 44805.