New Cars for Sale in Mansfield Dealerships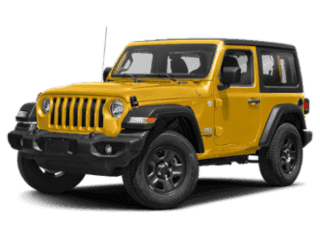 An exciting endeavor awaits as you peruse our new trucks, minivans, SUVs, and cars for sale in Mansfield, Ohio. Bill Harris Chrysler Dodge Jeep Ram may very well be among the many car dealerships near Mansfield, Ohio, strictly dedicated to the high quality of all services provided. Several sales associates await your questions about our physical inventory of cars for sale in Mansfield, Ohio. For the virtual shopping in you, and with just a short few clicks of the mouse, our online web page can answer any questions regarding the ever-changing and new inventory available at our Mansfield Dealerships. These services are just one of the many offered at our Mansfield dealerships of Ashland, Ohio.
A fascinating world of new, modern, and sleek designs of automobiles can be discovered among our car lots in Mansfield, Ohio. If you are a dually trucks Mansfield lover, then our supply of new Ram trucks for sale are just right for you. Some of the options available included choices between a gasoline engine or a diesel truck of Mansfield. Both types of these engines present several pros and cons of each, which the education we can provide using our knowledgeable staff can quickly solidify the better choice for you. Or perhaps one is interested in our used minivans and SUVs for sale that provide spacious and sometimes sporty accommodations for all leisurely and daily to-do list uses alike. The all-encompassing Jeep Grand Cherokee, for instance, is a classic that offers both of the characteristics as mentioned earlier at an affordable price and with several options of trims to choose from. Any shopper that is out there seeking to discover the immaculate selection of new vehicles for sale among our car dealerships near Mansfield, Ohio, has many terrific tools to use for a successful shopping experience. These tools include our in-person accommodations and highly knowledgeable sales associates, and our online interactive and tech-savvy webpage. Our virtual shopping experience provided by this website is regularly updated with new cars, trucks, minivans, and SUVs for sale at Bill Harris Chrysler Dodge Jeep Ram.