Jeep Special Financing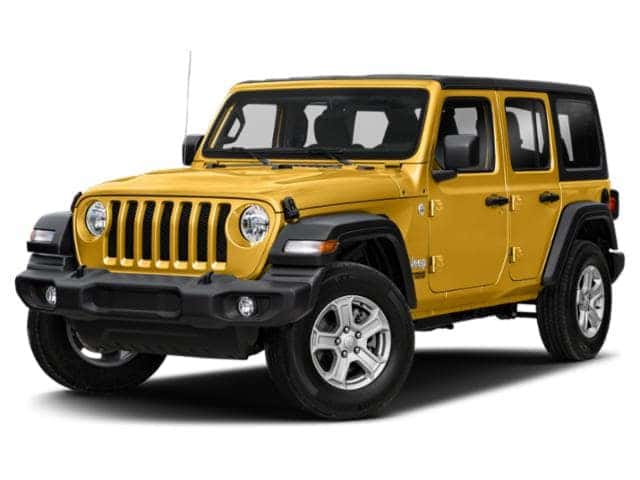 Our Jeep Wrangler lease deals in Ashland are incredibly popular, and we invite you to stop by Bill Harris Chrysler Dodge Jeep and RAM to learn more. We hope that you will consider our lease offers and our Jeep Wrangler finance in Ashland if you've been considering upgrading your current car, truck, or SUV. Upgrading your vehicle can be quick and simple, and you can even trade-in your old vehicle at our dealership! If you've been looking for a sporty SUV with off-roading capability, then the Jeep Wrangler may be right for you. Our Jeep Wrangler offers can help you get behind the wheel of your very own Jeep Wrangler. We offer cheap special financing and have several lease offers available. Our Ashland lease deals can help you, whether or not you're interested in the Jeep Wrangler. We also offer several remarkable offers for our cars, trucks, and SUVs. The Ram 1500, the Jeep Grand Cherokee, the Dodge Caravan, and more are available at our dealership. If you're looking for a vehicle for family transportation, we have many options for large SUVs and minivans. We also have several work-truck offers available now. No matter what you're looking for, Bill Harris Chrysler Dodge Jeep and RAM is sure to have something this right for you. We feature many models from several of the most world-renowned brands.
So how can you better determine whether or not leasing is an appropriate decision for you? Well, one way is to speak directly with our team! They can make understanding the entire leasing process easier. Even if it is your first time attempting to lease a vehicle, they can help you understand what the process is like and help you better determine if it is right for you. Our team wants to make sure that everything you need is taken care of when you visit our dealership. Our Ashland lease deals are just one of the many ways that we do that. We also offer remarkable options for anyone attempting to finance a vehicle. You can apply for a pre-approval on our website anytime that you would like. This will allow you to quickly and easily get a better idea of what sort of vehicles that you may be shopping for in the near future. If you stop on our website you will also be able to browse our inventory! Our website has many useful tools that our customers can take advantage of. If you would like to save time before you stop and see us in person, you should certainly take advantage of our online pre-approval, trade-in calculator, or virtual showroom. Whichever dealership you end up choosing, make sure that you choose one that respects your time like Bill Harris Chrysler Dodge Jeep and RAM does. Also, make sure that you choose a certified dealership. Certified dealerships can offer genuine certified pre-owned vehicles, and offer you a huge advantage when it comes to financing and Leasing. We look forward to seeing you at our dealership, and can't wait to tell you more about our Jeep Wrangler lease deals and Ashland.